The task: build a roadworthy guitar rig that's small enough to travel and powerful enough to convincingly reproduce the iconic, sometimes subtle, sometimes incendiary but always magical tones of David Gilmour.  OK!  I'm sure you can grab that right off-the-shelf of the local music store??  Not!
But that's what David did...
"I think I could walk into any music shop anywhere and with a guitar off the rack, a couple of basic pedals and an amp I could sound just like me. There's no devices, customized or otherwise, that give me my sound." ~ David Gilmour
Well of course HE could do it!  He's David.  They say tone is in the fingers and you can't buy those.  So what do the rest of us do?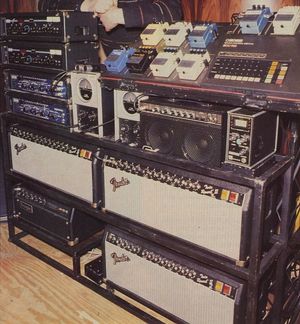 I knew that it needed to begin with a great Stratocaster guitar, a blisteringly loud amplifier and a few, well chosen effects pedals to start getting into Pink Floyd tone territory.  But there was this all-in-one digital guitar rig thingy that was piquing my interest: the Fractal AxeFX III.  This thing could do it all they said: emulate any amp in history, packed full of every effect imaginable and all at bedroom volumes.  Literally thousands of tonal combinations!  Oh great, ensue the endless rabbit hole of tone exploration.
So I tried to do it all with one device.  Keep it simple and easily transportable.  The problem is, with endless options the search for the "perfect tone" becomes endless!  I ended up with "Another Brick in the Wall guitar tone v1, v2, v3....v7".  I admit, this thing sounds incredible but I was missing the tactile feel, the finality, of dialing in a few knobs, cranking the volume and being done with it.
I wasn't ready to abandon all of the conveniences and pristine, recall-ability of a modern digital amp solution so I began a hybrid approach: use the AxeFX for it's undeniable strengths (EQs, Reverbs, Delays, and so on) and integrate my favorite, set-it-and-forget-it guitar amp and effects pedals into the chain.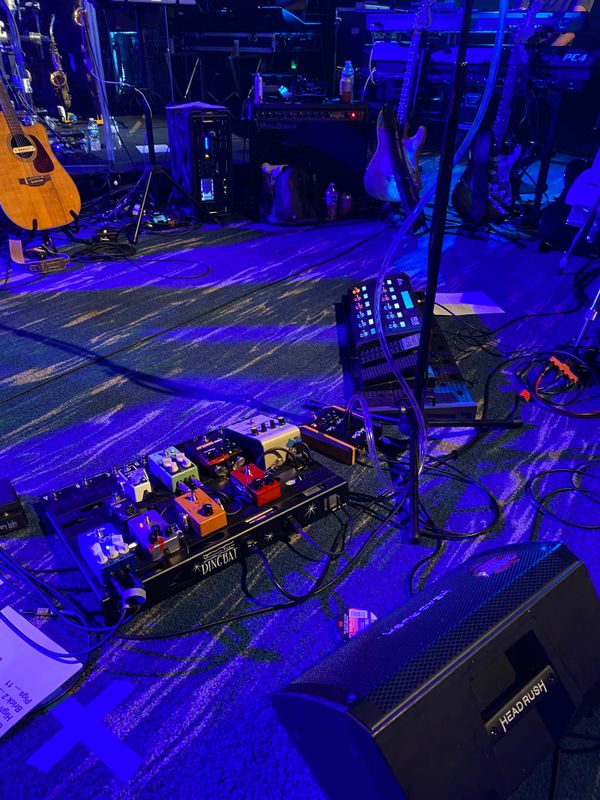 Best of all-worlds.  An arena shaking guitar amplifier, my favorite effects pedals all under the control & recall of the world's best digital guitar amp & effects modeler.  Tonal bliss.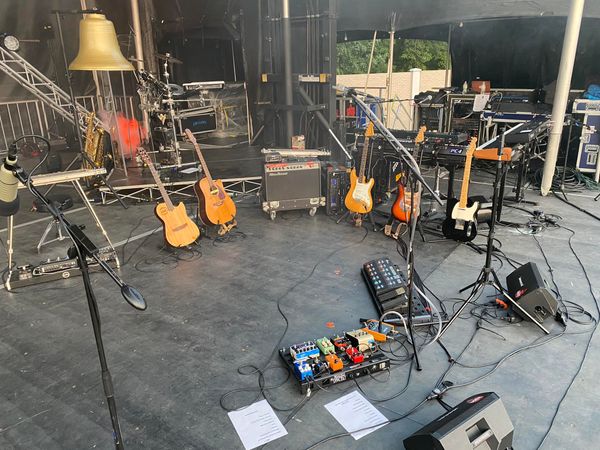 See you on the road!