For a band rehearsing in the studio for almost 2 years, hitting the road for our first national tour was a terrifying thrill.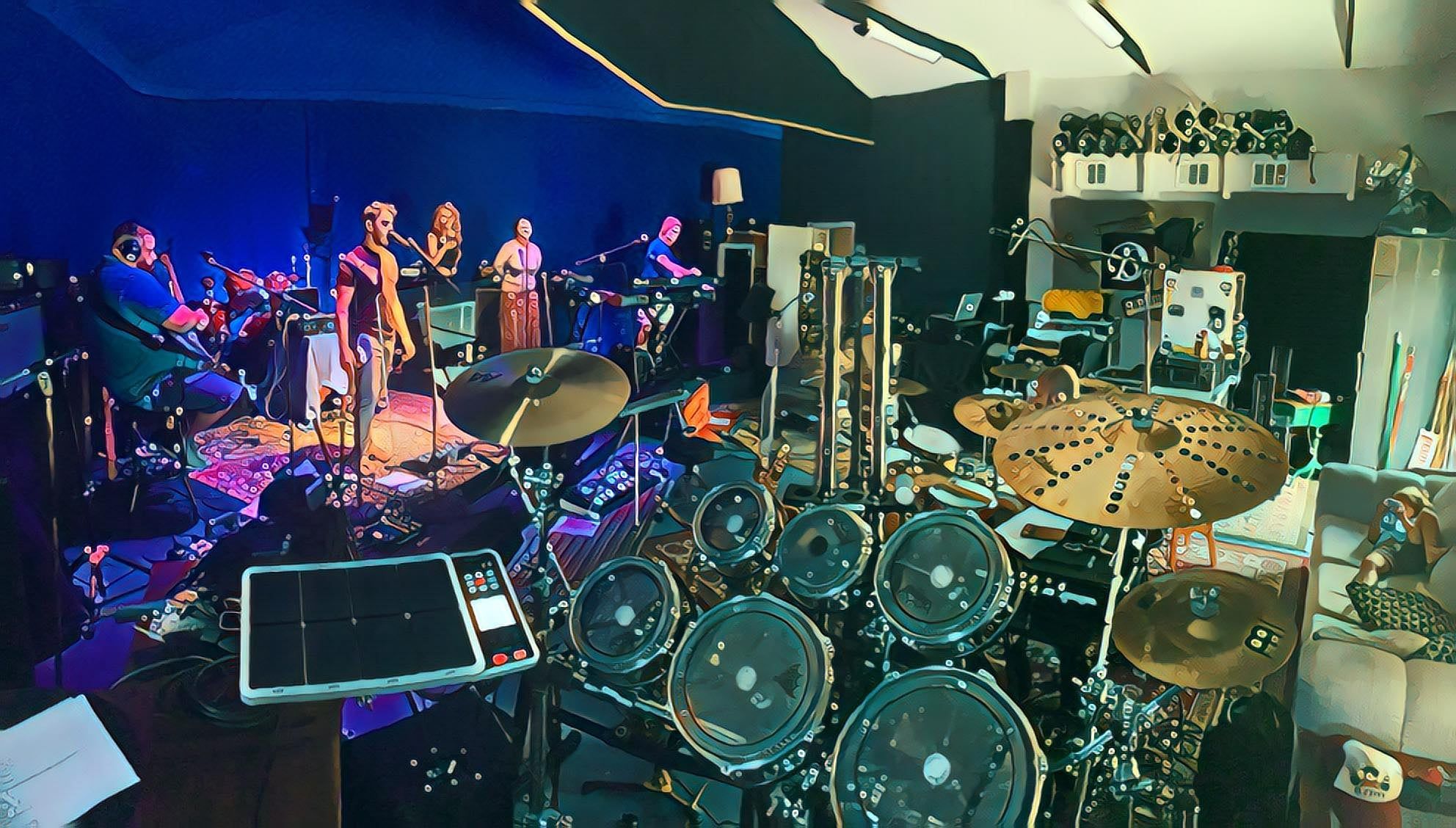 We came from humble and sorted beginnings: some of us have been playing in cover bands for years, some have attempted other Pink Floyd tributes throughout the years with varying degrees of frustration and others were serendipitously plucked from well-timed whispers of, "I know a guy/gal who can do what you're looking for...".
In a small-town of Southwest Florida we found each other with the common mantra of WE CAN DO THIS, RIGHT?!  And yet, to our very great surprise we did.  After our first live performance to a mere group of both long-time Pink Floyd fans and naysayers alike we were signed to a national tour.  "If you play Pink Floyd, they will come!"  We were working hard to prove that.  And they came.
So we packed up two, large truckloads of our gear, lights and lasers and hit the road for Selbyville, Delaware, picking up some of our superstar road crew in Georgia, to bring some Floyd to the nation.  Two days later we rolled into the Freeman Arts Pavillion and with all hands-on-deck spent the next five hours setting up for our flagship performance of our very first tour.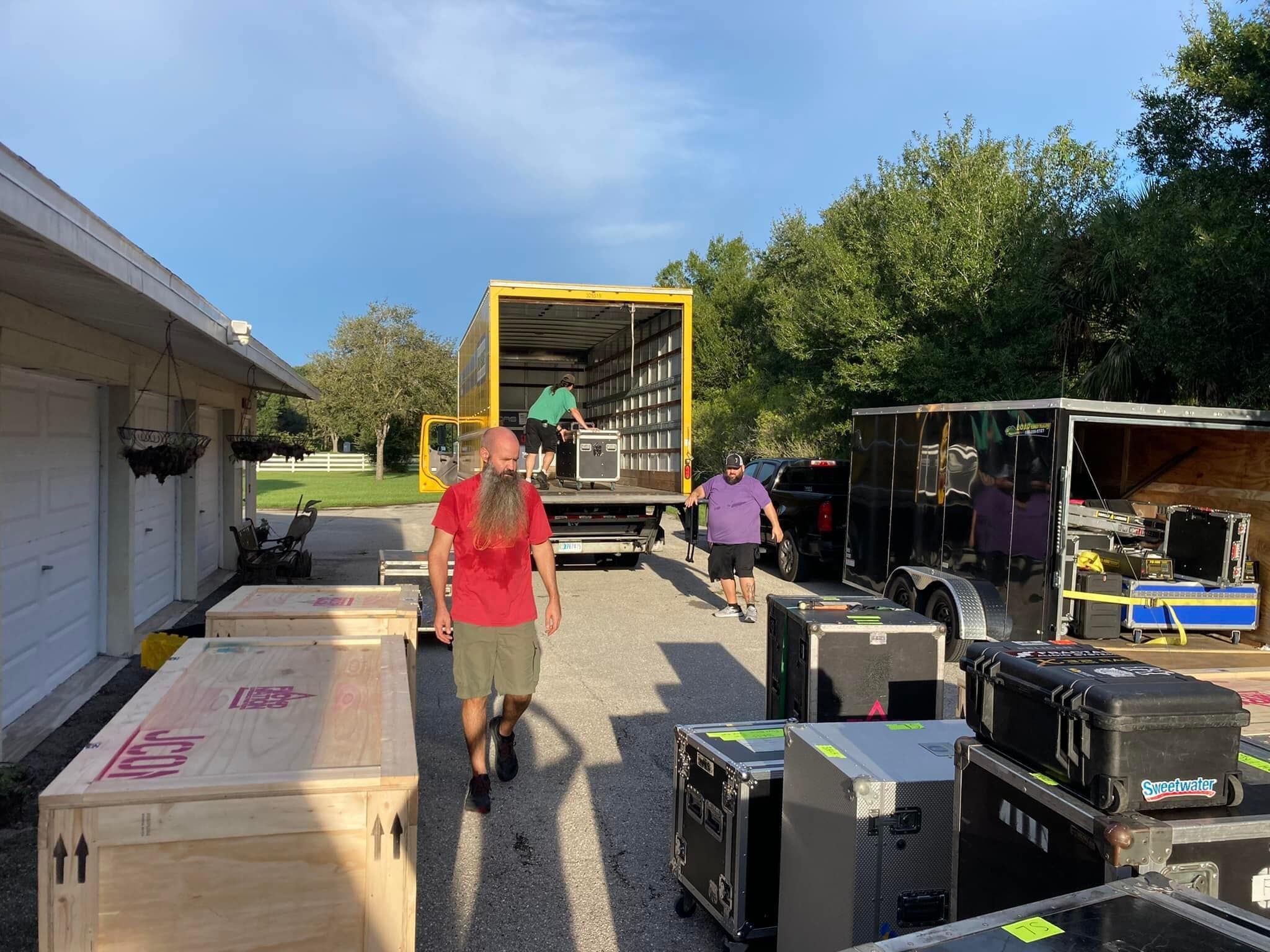 We learned some valuable lessons that day: that it takes band and crew working together as a family to setup the stage in the mere hours we have until soundcheck, that keeping our instruments in tune under direct sunlight is virtually impossible and that playing to a packed field of some 2200 excited Pink Floyd fans is the best feeling ever.  Thank you, Delaware!  You proved to us that we're on the right path.  And it feels right!
On to Wayne, New Jersey and then closing in Albany, New York, our 3-day tour ended with beyond-inspirational musical moments, hundreds of brand-new fans (you know who you are) and our resolve to continue to bring Floyd Nation to as many Floyd-fans we can find or create.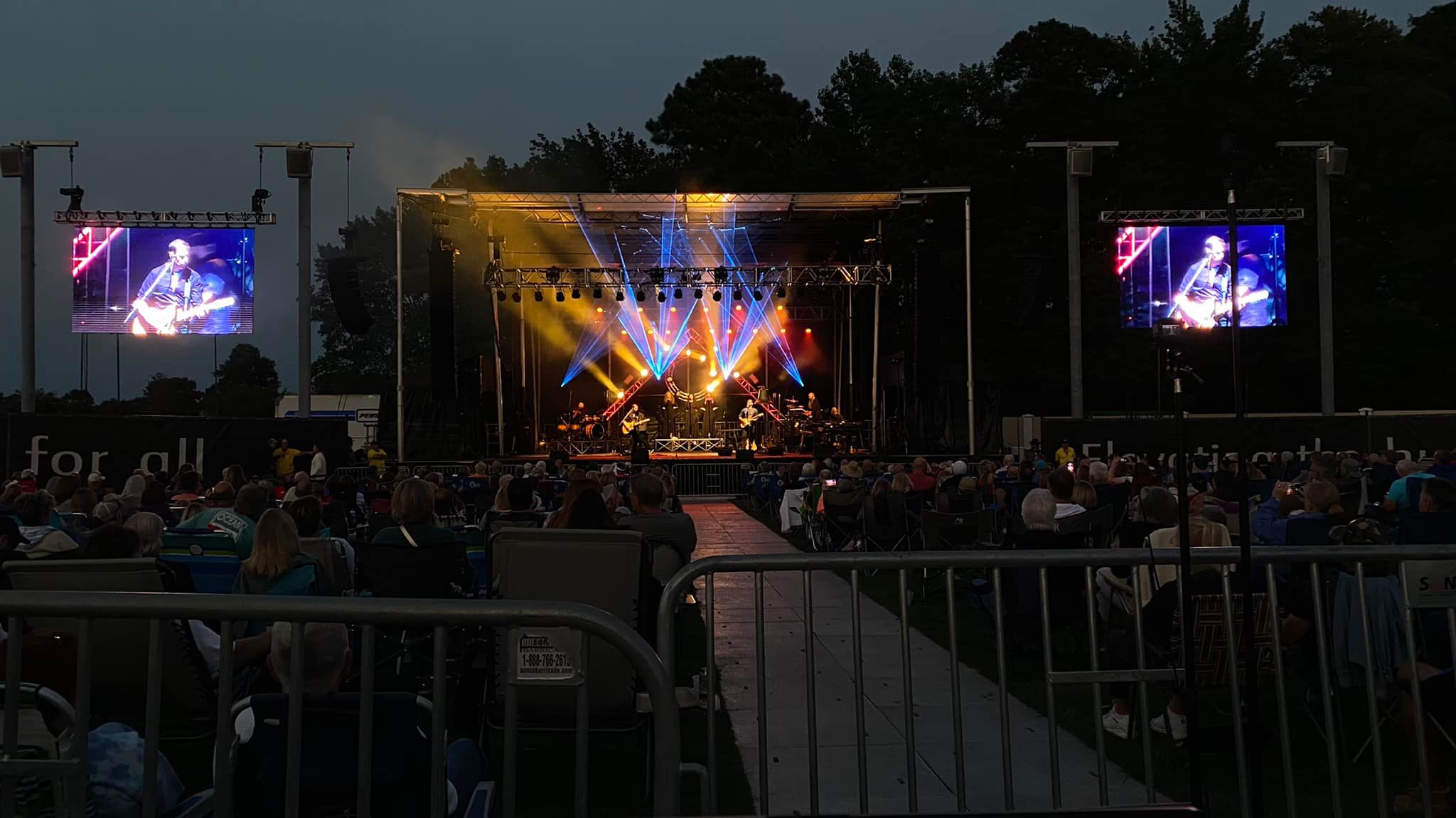 Bringing an authentic Pink Floyd experience on the road is no easy task.  We're not living some privileged rock-star lifestyle.  We're working hard; working together.  We have faith that what we're bringing to you is sorely needed in the world today.  Hope, dreams of peace and space within which to explore worlds of wonder.  After all, Pink Floyd themselves sadly won't tour again.  But they left us with an awe-inspiring catalog of music and live performances with which to borrow, interpret and give back to you with our boundless passion for their music.
We invite you to come on this journey with us.  We're just getting started and we are humbled to be your faithful, US-based Pink Floyd tribute.  We promise to strive for excellence, to stay true to the music and to work our hearts out to bring you the best Floyd experience; each show better than the last.  Let's do this!
Shine On You Crazy Diamonds.